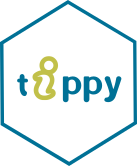 A to include tooltips in Shiny apps and
Stable release.
Or the version.
Shiny
Works in Shiny apps, you can apply the tooltip to another element with with_tippy.
You can also call tippy on at once with tippy_class
You must pass session to your server function for it to work!